Cardiac arrests can happen to anyone at anywhere and at anytime. Most of the time, they occur inside the home and outside the home as well. If passersby don't have lifesaving skill like AED training to respond fast in such a medical emergency, then death might happen eventually. If any passersby acts fast and gives CPR treatment, the patient's life survival scope may get better. Joining CPR and AED training programs will allow you to respond faster in the case of an unanticipated cardiac arrest. And saving the life of the person gets easier with this training who may be a colleague, stranger or even a family member.
CPR & AED training involves two separate life safety training programs required to react in life threatening conditions. CPR includes chest compressions and rescue breathing to help a victim survive until medical aid reaches. The AED training ensures knowledge and skill of using automated external defibrillator: This medical device can help restore the normal heartbeat of a patient by sending an electric shock through his or her body. If ever any patient's heartbeat stops, seconds without AED can turn out to be dangerous for his or her life. However, CPR or AED training skill can be put on use within 3-5 minutes of the patient's collapse time to bring him or her back to life. Emergency professionals won't be able to come to the patient's rescue within such little time, which makes it mandatory for you to join AED training and get trained properly to start saving lives.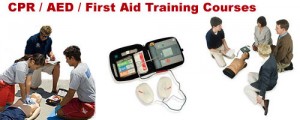 To keep yourself ready for any cardiac emergency, you should have CPR and AED training. It is the CPR Certification which makes you ready to help every cardiac patient in a disaster situation. Online AED training is also offered, and these programs are OSHA and ECC compliant and designed in line with international standards to let you face life-threatening situations with speed and confidence. With the techniques and procedures of these online courses, you can surely help infant, child, adult and elderly cardiac patients with promptness. Their contents will be available online 24/7 and can be taken at flexible schedules to fit your needs. From watching the AED training materials and pausing to skipping them at your own convenience, you can be sure of having a great learning experience with everything you desire for. You may proceed through the training course in a few hours, or you may complete it in as much time as you want. There is no specific deadline for AED training course completion, providing you much flexibility for completing the assignments.
Using a device like AED may feel scary and even complicated. Though very effective in saving life of cardiac patients but you won't find them hard to operate. Online AED training will help you learn all the skills required for operating an AED in the form of digital contents. After going though these interactive contents, you will be in a position to respond better and faster to any medical emergency related to cardiac sufferers.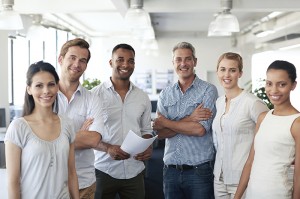 Potential Advantages of AED Training Online
Learning life saving skill at your own convenience
Interactive digital content fitting those with non-medical background
Affordable price structure
24/7 AED training assistance
Basic courseware designed to international standards and guidelines
If you are interested in life safety training but struggling with a hectic work schedule, cash crunch or heavy community responsibilities, joining AED training and getting certified can be very simple and easy for you. You can consider on-site or online AED training of the American Safety Training Institute which is approved all across North. This course can be started and completed with online registration and a price as less as $19.95.
Contact at (800)225-1893 to sign up AED training of ASTI with your association, work group or family and save money in discounts.