Do you've any idea that sudden cardiac arrest is one of the main causes of death in the United States of America? Unfortunately, most people suffering from a cardiac arrest outside a hospital, don't get cardiopulmonary resuscitation (CPR) from a bystander – significantly reduces their chances of survival.
On 20th July, 2017, French Singer – Barbar Weldens collapses, dies on stage suffering from cardiac arrest.  However, 70% Americans feel helpless to act during a cardiac emergency. It's either due to the fact that they don't know how to administer CPR or their training might be lapsed. Even, statistics say that 88% of cardiac arrest happens at home; it's likely that the life you save with CPR and first aid is the life of a loved one.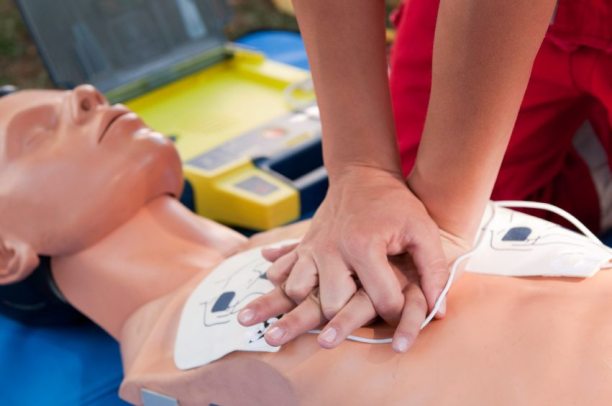 So Why You Should Learn CPR -
Around 88 percent of cardiac arrests occur at home and 383,000 out-of-hospital sudden cardiac arrests occur annually.
Sudden cardiac arrest occurs when the electric impulses in the heart become chaotic or rapid – causes the heart to stop beating immediately.
A heart attack occurs when blood supply to a part of heart muscle is stopped. A heart attack may cause sudden cardiac arrest.
If you take CPR certification to administer CPR in an emergency, the life you save is likely to be your loved one.
If a bystander provides CPR effectively after a cardiac arrest, it will double or triple up a victim's chance of survival. Please remember, only 32 percent cardiac arrest victims receive CPR from bystanders.
Sad but true fact is that, less than eight percent of cardiac arrest victims outside the hospital survive.
CPR is a must-have skill you should learn and use it to save a life. Consider taking safety training online!
Why Do You Learn First Aid -
First aid is an important skill every individual should learn.
By following specific guidelines and simple procedures, it may be possible to save lives. Even, you can be able to give basic treatment until medical professional help arrives.
Remember that, regular practice makes a person perfect. Learning a lifesaving is never a legal requirement but it creates a sense of obligation towards humanity to help one in need.
When there's an emergency, you won't get time to read instructions. If you've memorized basic procedures, it will be a great help for you so that you will respond quickly and efficiently.
It can help you make a real difference from complete recovery and permanent disability. It can help you save a life.  It's also true that you would be able to guide few colleagues next to you who can help to promote this program.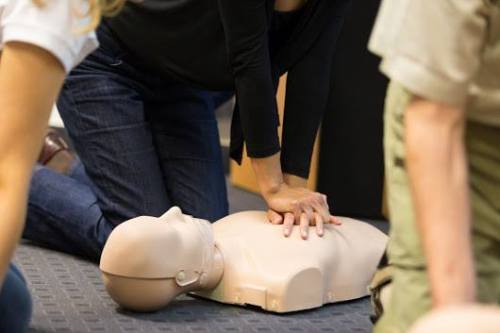 Conclusion -
ASTI – American Safety Training Institute offers online combined safety training programs like CPR first aid certification, including adult, child, infant techniques and procedures. Our CPR and first aid certification training courses are available 24/7 so that you can take the training whenever, wherever you want. No matter what, you'll find all the ASTI safety training courses, highly educational, easily navigated, following the most recent guidelines and procedures. Besides, our certification courses deliver over 100 years of combined, extensive and expertise from our fully certified, highly qualified instructors. Rest assured that, ASTI comprises of fully trained and educated safety training instructors, first responders, and medical professionals.
So, sign up for CPR First Aid Certification at ASTI – American Safety Training Institute to begin with American Safety Training Institute today! and prepare yourself for life-threatening situations with confidence, speed and efficiency.