CPR or Cardiopulmonary resuscitation can save lives. It is a simple process that uses chest compression and rescue ventilation to keep oxygen flow through someone's body who's suffering from a cardiac arrest.
The motive here is to protect the brain from lack of air by taking over the circulatory duties of the heart until advanced life support can be started.
According to the AHA, heart problems are responsible for nearly half a million Americans death annually and has a higher mortality rate worldwide than house fires, breast, colorectal, and prostate cancers, pneumonia, HIV, influenza, and more.
As per the reports, 90% of people who are not in the hospital when the suffer a cardiac arrest die, while 455 may survive when immediate CPR gets performed. For those in the health care field, CPR Training Online Certification is important. It is important for most employers t some level and is expected for emergency personnel and medical assistants. However, anyone can learn to save a life with First Aid CPR Training Online, and its benefits extend far beyond the obvious.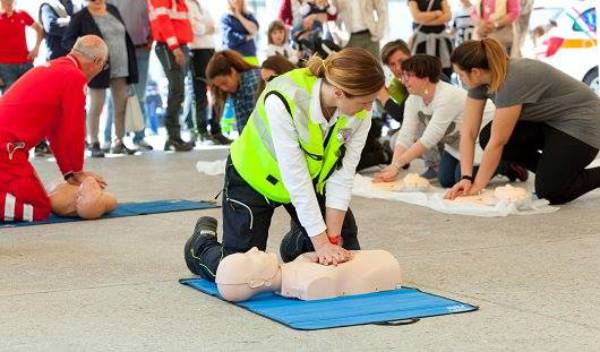 CPR Levels
CPR Training might look complicated, but it is not. The training eliminates the confusing compression-to-breath ratios of the past. There are three distinct levels of certification at the health care provider level, and they are:
1.Basic Life Support (BLS)
2.Advanced Cardiovascular Life Support (ACLS)
3.Pediatric Advanced Life Support (PALS)
Basic Life Support
This CPR Training Online Certification Course covers basic chest compressions, the use of automated external defibrillators for infants, adults, and children, and rescue breathing. This lowest-level of CPR is appropriate for low-risk environments and recommended for health care professionals.
Laypeople are also encouraged for First Aid CPR Training Online, especially if they work in childcare or any other positions where health emergency is essential.
Advanced Cardiovascular Life Support
ACLS Certification Online Training covers both basic and advanced techniques that improve outcomes in adult patients experiencing conditions like acute coronary and heart dysrhythmias syndrome. This level is a must for medical assistants working and emergency service personnel.
Pediatric Advanced Life Support
PALS prepares students for pediatric emergencies and is a natural extension of ACLS. The certification is a good choice for medical professionals working with children.
This CPR Certification meant for health care providers depends in large part on where they are employed. Higher CPR Certification will not only help the user to stay prepared for emergencies but also offer a host of other different benefits.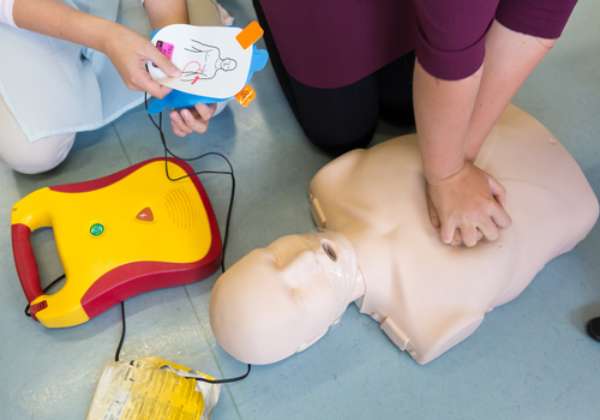 CONCLUSION
As technology and understanding of the human cardiovascular system is improving, the need for CPR Training Online Certification grows. However, the good news is, people are now recognizing the value of CPR Online Training and its ability to cope up with any situation instantly.
With CPR Certification, everyone can now deal with all the emergencies arising. Contact us to know one of our Safety Training Courses today!