It is important for people from every walk of life to consider CPR/ AED (Cardiopulmonary resuscitation and Automatic External Defibrillator) training course. This training will not only help people to understand the CPR processes but also enables them as a life saver during emergency situations like cardiac arrest. It is believed that an immediate CPR act or procedure can save a person suffering from cardiac arrest (until the patient gets admitted to the healthcare center).
Demand of Online CPR/AED Course:
These days enrolling in online for CPR and AED course is popular among the students and working professionals in America. Both medical and non medical people can easily enroll into online CPR course by filling up the application form and making the enrollment charges online. Whether you are doctor, nurse, student, non medical people or working professional, it is valuable to have a good knowledge and clear understanding about the CPR and AED procedure. This can prove to be vital as a first aid treatment during a cardiac arrest emergency situation.
How Online CPR/AED Course is Effective?
The availability of CPR and AED course online has broken the boundary limits of being only taught as a hands-on training course. This has made to easy for people who cannot take time out of their busy schedule and make their presence in the classroom to learn CPR and AED in a practical way. You do not have to choose between studies, work and training with online CPR and AED training courses. Enrolling into an online CPR/AED course will offer convenience and comfort to learn most valuable life saving skill. After a successful registration and payment, you will get the access to wide range of videos and text materials for understanding the basic techniques easily.
What to gain by enrolling into CPR/AED Course online course?
Please have a look at the following points that will help you in realizing the benefits of knowing CPR/AED skills:
The training will give you a unique and useful ability to save lives in an emergency case like heart attack or sudden cardiac arrest. Reportedly in America it is found that cardiac arrests are the leading causes of death in adults. In this case, you can make yourself ready to tackle a sudden cardiac arrest situation (when at home, workplace or street) by delivering proper first aid at right time.
With online classes you will not just gain theoretical knowledge but understand the practical way of delivering CPR and handling AED.
CPR/ AED training will make you feel empowered and help in gaining a certain level of confidence.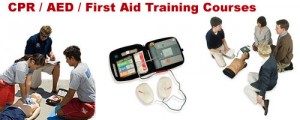 To help people to gain a most valuable life saving technique, American Safety Training Institute offers CPR AED certification course online. Our courses in CPR, AED, first aid, emergency oxygen administration, and blood borne pathogens are nationally accepted. Each course at ASTI is designed by healthcare professionals that will give you the right skills and knowledge to respond promptly in a life-threatening situation with confidence and speed.
Stay social with us on: Facebook, Twitter.
Save
Save