Introducing BLS:
Events like serious injury, cardiac arrest leading to an individual to an unconscious state are quite common. These unforeseen circumstances need quick action by surrounding people who are able and have knowledge to provide medical assistance right away. Though there's wide availability safety training classes like CPR AED certification etc., BLS (Basic Life Support) is the most important one. It provides individuals with the basic skills needed to administer certain medical assistance. Being certified in this course is one of the most important aspects you can consider when it comes to being able to provide help like sustaining or resuscitating someone who's unconscious. Here's all about BLS and the importance of taking BLS certification training online:
When Basic Life Support Is Required
:
When the individual is in unconscious state.

When the individual is unable to breathe.

Abnormal pulse rate.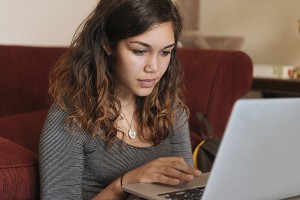 Top Reasons To Consider Taking BLS Courses Online
1. It Can Give You The Confidence Of Being Prepared:
Having BLS certification online can be a great advantage for you and your family. It will make you well-prepared for any life threatening situation requiring Basic Life Support. If you've knowledge of BLS, you'll know when and how to take immediate action no matter when or where the event occurs. The skill you need from BLS certification training will help you be prepared for your family or colleagues or anywhere else. This means, you'll be ready to provide immediate medical assistance at home, in the grocery store or on vacation.
2. Processes Like Chest Compressions Need Training:
Offering CPR can seem simple; but it needs proper skill. If performed perfectly, it can restore normal heart rate successfully. On the other hand, if it's done in a wrong way, it may result in further injury to the affected individual. Therefore, the process shouldn't be taken lightly as it keeps the individual at risk or even worse. This is why right BLS training is needed for any individual who intends to save lives at work or home or anywhere else.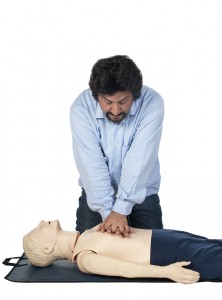 3. It Will Keep You Familiar With Emergency Tools:
Most health organizations or institutions provide hands-on BLS certification training. It can be a great advantage for individuals as the participants will be prepared for real emergency situations, by letting them to familiarize with any emergency equipment that's going to be used.
Conclusion

:
The Basic Life Support certification course can help you sustain, revive or resuscitate an individual who's in cardiac arrest or suffering from any kind of respiratory failure. It's a common first aid measure performed to maintain the airways, breathing and circulation without any auxiliary equipment. The above pointers emphasizes why everyone should consider taking BLS courses. Hence, taking BLS certification at ASTI (American Safety Training Institute) can help you be prepared for any kind of immediate life threatening situation like cardiac arrest. For more information about our BLS, CPR AED certification courses, please browse through our website today and be sure of receiving the best training at your convenience!
Stay social with us on: Facebook, Twitter.

Save