The capability to do CPR is an acquisition that adds unmeasurable value to all areas of one's life, both personal & professional. It not just enhance your confidence to supply instant care during an emergency, it also enhance the self-confidence of those around you. When you get and maintain CPR certification, it also improves your goodness as a worker in certain industries & for certain jobs. In fact, there are certain jobs that need CPR certification either as an obligation or as a condition that should be met after one has been recruited.
Medical Careers:
The medical industry is one of the main industries where you'll get jobs that need CPR certification. Doctors, medical assistants, paramedics and nurses are all in positions that need them to act anytime an emergency arises. While physicians & nurses offer full-on care, they also need to execute CPR if the situation arise. The responsibility of health-care assistant is often restricted to particular tasks provided by the doctor, but they may require to perform CPR during emergencies.
 
Law Enforcement:
Police officers often get in touch with the public in different volatile situations. Throughout these situations, anybody from suspects to pedestrians may abruptly have difficulty in breathing, or experience a heart attack, for instance. Law-enforcement officers should be certified & capable of administering the essential first-aid care.
 
Child Care Providers:
Children in day-care centers can end up in emergency situations that happens from falling into pools, chocking on objects, getting in touch with things that can cut or burn them. Child-care suppliers should be ready to perform CPR or first-aid as required, and for this some states need child-care workers to have CPR AED certification.
 
Lifeguard:
A lifeguard also need to have CPR certification. One main responsibility of a lifeguard is help drowning people at pools & beaches. If someone starts to drown, a lifeguard's responsibility is to pull them back from the water administer CPR if required.

Firefighters:
While considering a job like firefighter, you'll wish to opt for CPR classes to get your certification. Firefighters are usually first responders in several emergency circumstances, varying from car accidents to fire hazards. They should be CPR certified to react to health-care emergencies that takes place as a consequence of the trauma related with these circumstances. Often, firefighters and their capability to perform CPR can be the difference between life & death.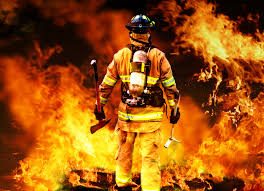 Are you looking to acquire CPR certification right from the comfort of your home? Contact American Safety Training Institute now. For any inquiry, email us at info@americansti.org!
Stay social with us on: Facebook, Twitter.
Save
Save