Accidents can happen anywhere, such as a workplace, home, school or street, in this case as a responsible individual you need to be aware about the techniques that can be used to save lives. By knowing about the basic first aid training skills, you will be able to help someone in case of emergency. It is believed that an initial first aid when performed at the right time for a seriously injured victim, then it can save a valuable life. This makes it important important to consider or go for a formal first aid training or certification.
lease have a look at some of the strongest reasons that will inspire you to get a formal first aid training or certification: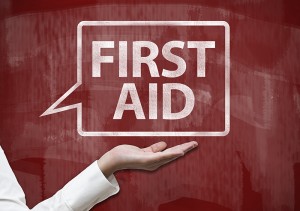 1. Be Prepared as a Parent:
As a parent, you have the most difficult, important and rewarding jobs in the entire world. Every responsible and dutiful parent's first priority is to keep their little one safe and secured. This makes it important for every parent to be always prepared to handle or deal any kind of emergency situation. In this case getting a formal first aid course or training will help you in skillful and timely handling various situations. To be a responsible parent and assure your child's safety, it is always good to consider a formal first aid training or certification.
2. Feel Empowered with the Right Skills:
A formalized first aid training will prove to be an incredible confidence booster, as it gives you the potential of saving someone's life. Having the knowledge of valuable life saving first aid skill, you can make a difference in your workplace, home or public place.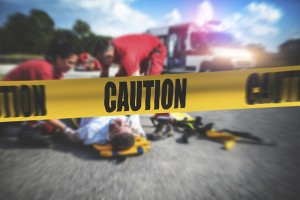 3. Be a Valuable Employee:
If you are looking out for job opportunities, then getting a formal first aid training or certification will prove to be the best choice. You will be surprised to know that first aid training is not only for nurses, doctors or paramedics, but also for other professionals. These days a formal first aid training or certification has become an impressive feature of a strong resume, which makes the candidate valuable. Whether you are a lifeguard, childcare provider, teacher, personal trainer, hospitality staff or any other professional, getting a first aid training or certification from an authorized source will prove to be a real advantage in today's competitive job market.
Whether you are on a tight budget, extremely busy with full-time jobs or community commitments, now getting first aid training or certification is quite easy and convenient. You can rely on the American Safety Training Institute that offers first aid certification or training course (recognized and accepted throughout North America) in three effective ways like online, on-site and blended. Our course is designed by highly experienced and professional healthcare professionals that follows the most up-to-date guidelines.
For your betterment and knowledge, you can consider our combined CPR and first aid certification course. To get more information about our online & blended safety training programs like AED, CPR or first aid training, please browse through this link: https://www.americansti.org/courses.php !
You can also browse our social networks at: Facebook , Twitter.