Nearly 10,000 cardiac arrests happen at workplaces every year in the United States. According to studies while several workplaces have catastrophe preparedness & active shooter plans in place, not many have cardiac emergency plans.
According to the American Heart Association, any cardiac emergency plan must have an AED (automated external defibrillator) in place. Listed below are 9 reasons why:
1 – The availability of onsite AEDs not just save valuable treatment time, it also improves the odds of survival since they can be employed before EMS (emergency medical service personnel) arrives.
2- An electric shock is perhaps the only way to restore a heart rhythm in ventricular fibrillation.
3 – The Automated External Defibrillator is lightweight, compact, battery operated, portable, safe and effortless to use.
4 – With a modern AED, you won't be allowed to shock a sufferer that has a heartbeat, which reduces the danger of doing more injury & reasons for bystanders not to come forward and assist.
5 – AEDs have a proven track record when it comes to helping people saving lives in public places and in the place of work as well.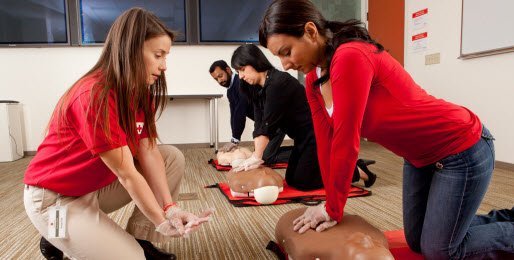 6 – Having AEDs in the place of work alongside offering an appropriate administration system & training for personnel on how to make use of the devices can be the difference between life & death.
7 – The number of sudden cardiac arrest causalities that happens every year, over 95% of the sufferers passes away prior to they make to the hospital.
8 – When proper attention is given inside 5-7 minutes, including timely treatment with an automated external defibrillator, survival odds can improve considerably.
9 – As per the Occupational Safety and Health Administration (OSHA), using an AED on a victim of sudden cardiac arrest augments his survival chance by 60%.
Truly, by having basic AED Training you can save a precious life which is a great achievement in itself. Here at ASTI, we offer Online AED Training to employees and anyone else who wants to take pride while saving someone's life. To enroll, feel free to get in touch with us at (800)225-1893.