Imagine one of your loved ones isn't breathing and you are the only person around, what will you do? Will you try to call someone for help? Or call ambulance? Well, seeking help is a normal reaction in such a life threatening situation. And to feel confident in such situations you need to get acquainted with the basic first aid training. Training will put the power in your hands to save life of a loved one or anyone in need in such difficult situations.
Nowadays learning first aid has become easier and convenient with Online First Aid Certification Courses. At American Safety Training Institute we help you prepare yourself for such emergency situations where life of someone is at stake and you are the only one around. We offer world class First Aid Certification Online that are ECC and OSHA-compliant and meet the International Guidelines for Cardiopulmonary Resuscitation standards.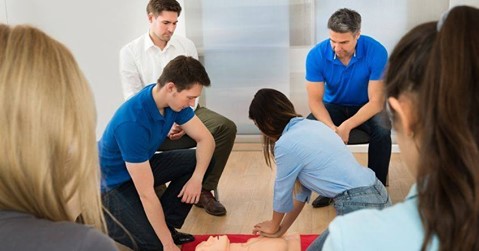 Our Online First Aid Certification courses contain techniques and procedures for adults, teenagers as well as children and infants. We make sure our courses follow the most recent guidelines and procedures. The safety training instructors, first responders, medical professionals at ASTI as fully certified and educated and hence provide the best possible training.
Seek help in getting trained with such life saving techniques? Know more about the courses we offer at American Safety Training Institute by visiting https://www.americansti.org/courses.php