CPR (cardiopulmonary resuscitation) is such a crucial discipline in the health care sector that everybody must be familiarized with. Not just professionals in the health-care industry, but even a common man must know how to execute the techniques of CPR on a sufferer of cardiac arrest. Accidents can take place anywhere without any prior notice. In this post we will discuss about why you should learn CPR even though you don't belongs to the medical profession.
A majority of cardiac arrests take place in the home:
A survey shows that about 88 percent of cardiac arrest will take place in a person's house. Whether you reside in a remote rural region or in a busy city, sometimes it takes much longer than anticipated for emergency staff to reach their. From a statistical point of view, the life one save while giving someone CPR is most likely to be their loved one.
Learning CPR is much easier:
Opposite to what a great number of people think, an individual doesn't need to perform mouth-to-mouth resuscitation to implement CPR techniques. Hands-only CPR can be done, and this practice is considerably simple to learn. Since 2008, the AHA (American Heart Association) has been referring hands-only CPR. These days so many Online CPR certification classes available over the internet that you can join to learn CPR techniques without hindering your regular work.

Children sometimes require CPR:
You must have seen adult people needing CPR because of cardiac arrest. But you possibly don't know that infants needs it more often due to respiratory issues that can guide to heart attack. Suffocation, chocking and other respiratory issues can attack more easily to infants.
Many situations demand CPR except cardiac arrest:
Cardiac arrest is not the only time when you require CPR. Allergic reactions, prescription drug overdoses, strokes and choking are the other cases where knowing CPR can come to rescue and save an individual's life.
Ensure your CPR training covers the whole thing you require. It doesn't matter where you get your CPR training, don't be frightened to employ the knowledge you have acquired when the situation demands. Be the reason to bring the smile back in someone's life.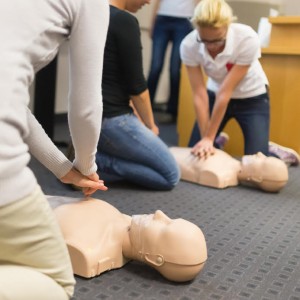 Get online CPR certification by enrolling yourself at American Safety Training Institute (ASTI). Our courses are ECA and OSHA compliant and fulfill the international guidelines for CPR. For further assistance feel free to reach us at (800) 225-1893. Or follow us on: Facebook, Twitter.
Save
Save
Save
Save
Save